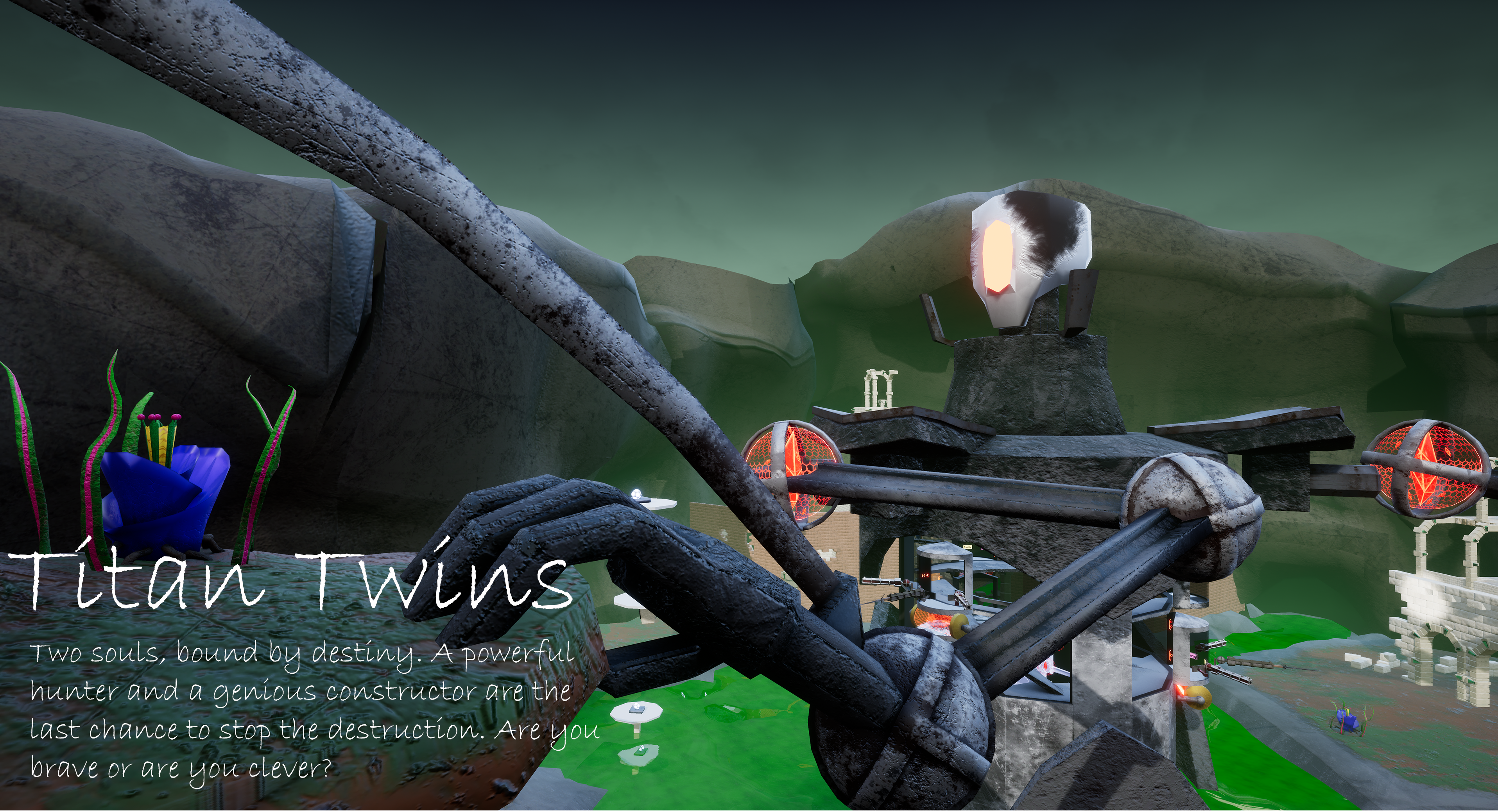 Titan Twins
A downloadable game for Windows
Titan Twins is a cooperative game fusing the puzzle and action genre in a new and innovative way, where the characters asymmetrical abilities have to be used cunningly in their attempt to defeat ancient titans.
In this game, you take on the roles of the twins Vesa and Yero, appointed with the task to contain their chaos. Only through communication and cooperation there is hope to prevail in this mission.
Titan Twins innovative gameplay concept lets players join forces in front of the screen - generating a unique experience for puzzle enthusiasts and action enthusiasts alike.
Team
This project was made by five students from the UAS Technikum Vienna:
Alexander Müller - Project Lead, Game Designer & Programmer
Stefan Reinhold - Programmer
Ruben Schertler - 3D Artist & Game Designer
Lukas Vogl - Lead Programmer & Game Designer
Marcus Waldhütter - UI/UX Developer & Programmer
Two external Artists also helped us with the project:
David Portisch - 3D Assets
Paul Winter - Music
Install instructions
Download and extract the zip file
Run TitanTwins.exe
WARNING: The game is not optimized and is very GPU demanding, meaning you will need a very good graphics card, otherwise there will be some framerate drops.